Check Email.
Learn Language.
Finding fresh language learning materials is a grind. YoLingo has you covered by sending you 3 personalized language lessons every week.
Available for: English 🇺🇸 Chinese 🇨🇳 Spanish 🇪🇸 French 🇫🇷 Italian 🇮🇹 German 🇩🇪 Japanese 🇯🇵 and Dutch 🇳🇱 learners.
Get 3 months of lessons for only $9.99
Every 5-10 minute language lesson is personalized, and designed to 🚀 boost your reading comprehension.
Language lessons are aligned with CEFR reading levels.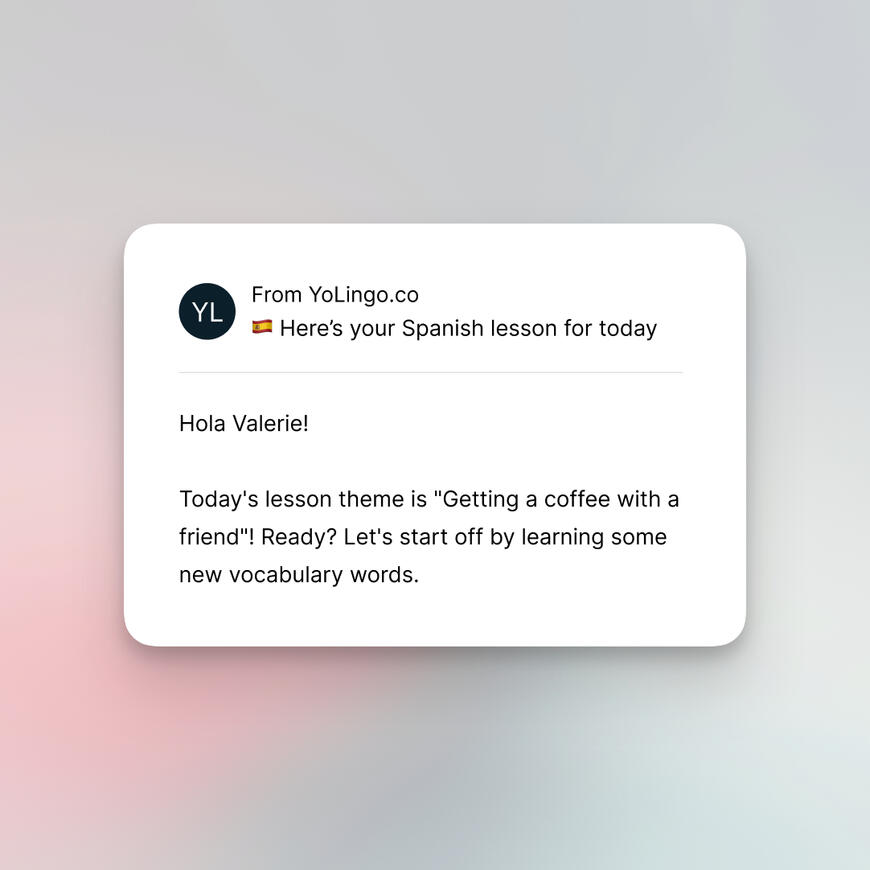 🎨 Lessons start with a theme
Themes change with every lesson, keeping the content fresh and relevant. Recent lesson themes: Cooking Dinner with Friends 👩🏻🍳, Finding the Subway 🚇, and Surfing at the Beach 🏄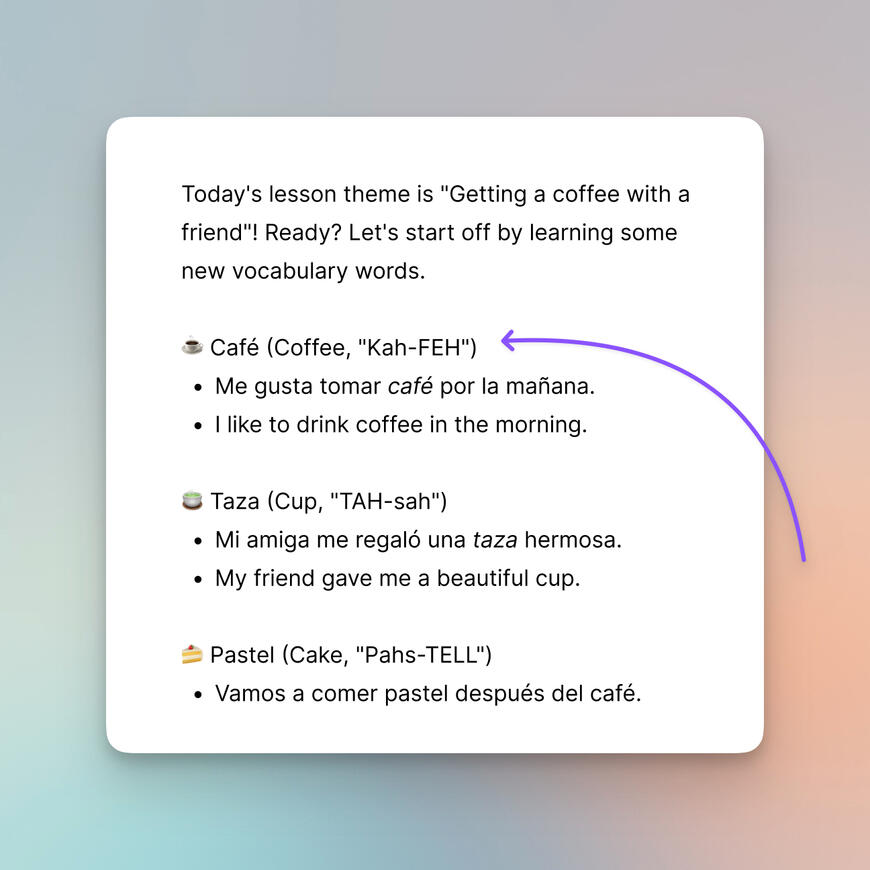 🔥 Boost your vocabulary
Expand your language toolbox 🧰 with carefully curated new words that relate to the theme of the lesson. Pronunciation tips ✔️, and example sentences ✏️ with translations in your native language are included.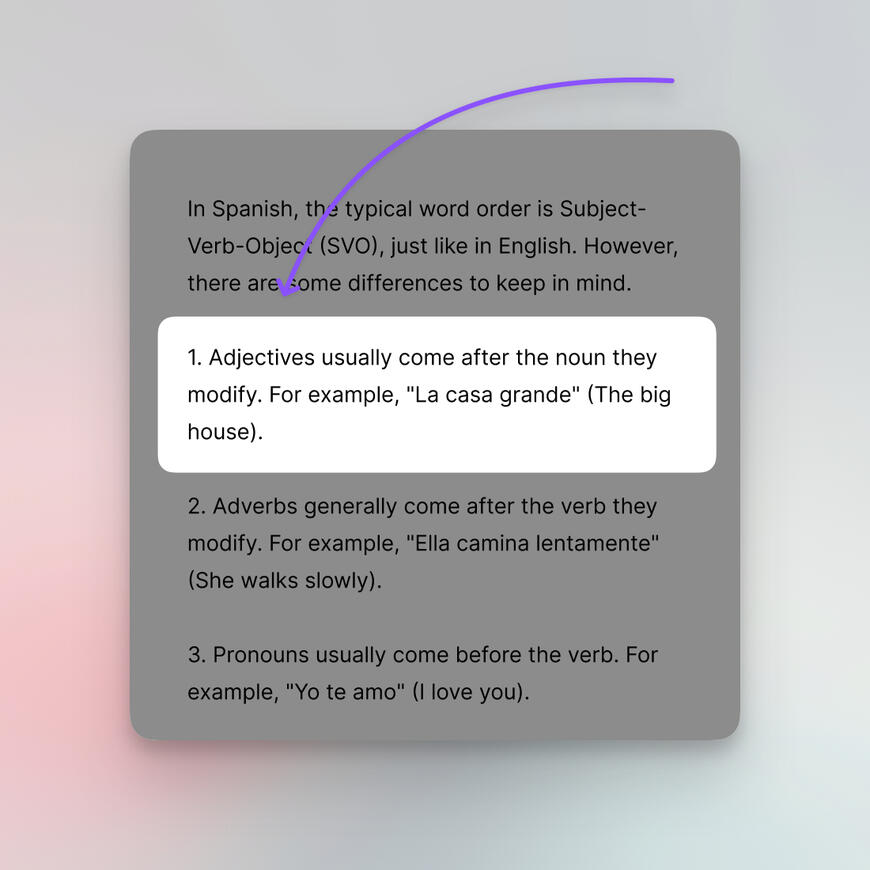 🛟 Get practical grammar tips
Navigate the ins-and-outs of grammar rules 🧐 through real-world examples and easy to understand explanations ☺️.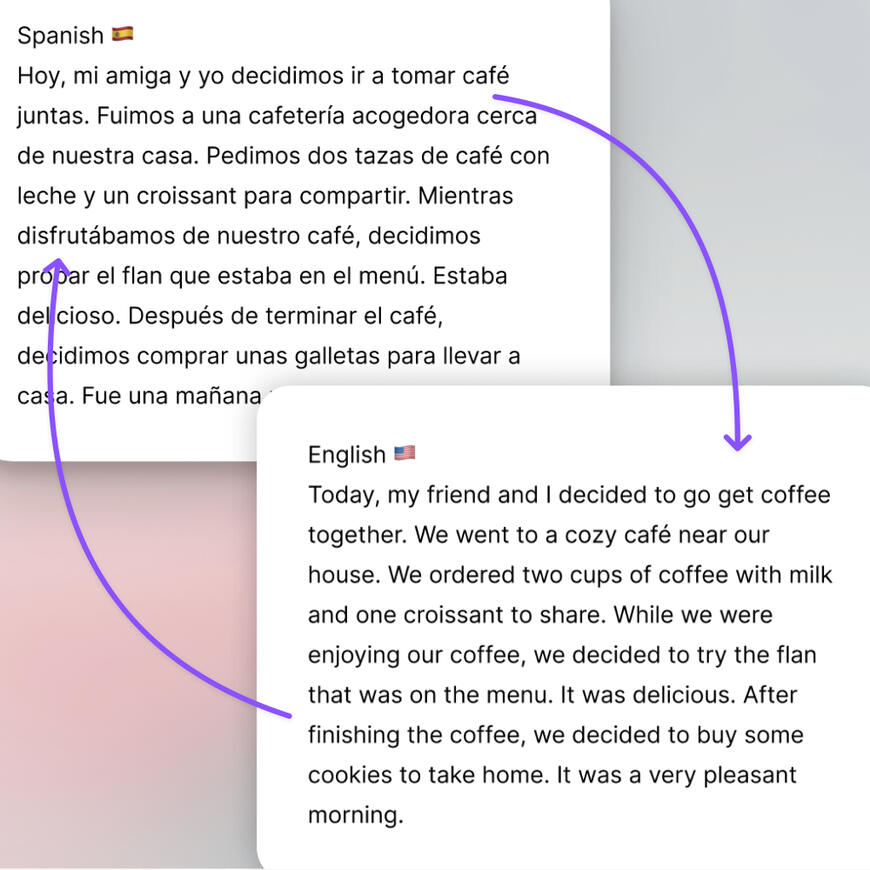 📚 Read immersive short stories
Read bite-size short stories 📖, written in your comprehension level ✔️, to help you learn and master the concepts from each lesson 💪.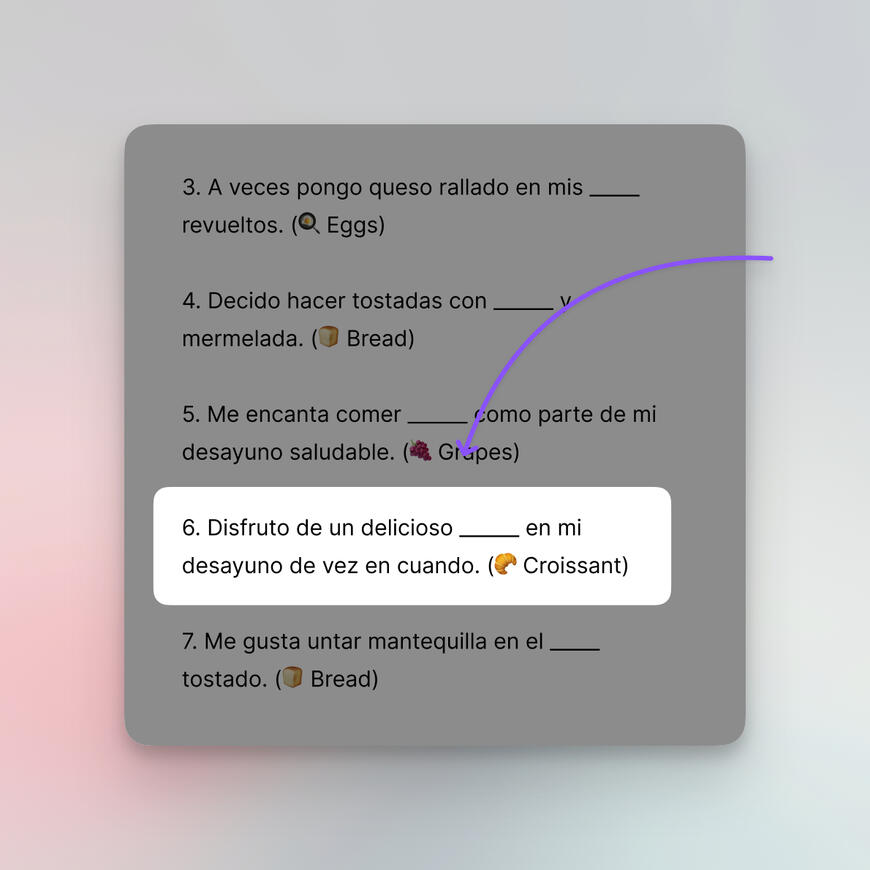 🧠 Mini-practice lessons
🧪 Test your knowledge of the new vocabulary words in customized practice lessons 📝. Now with custom emoji hints!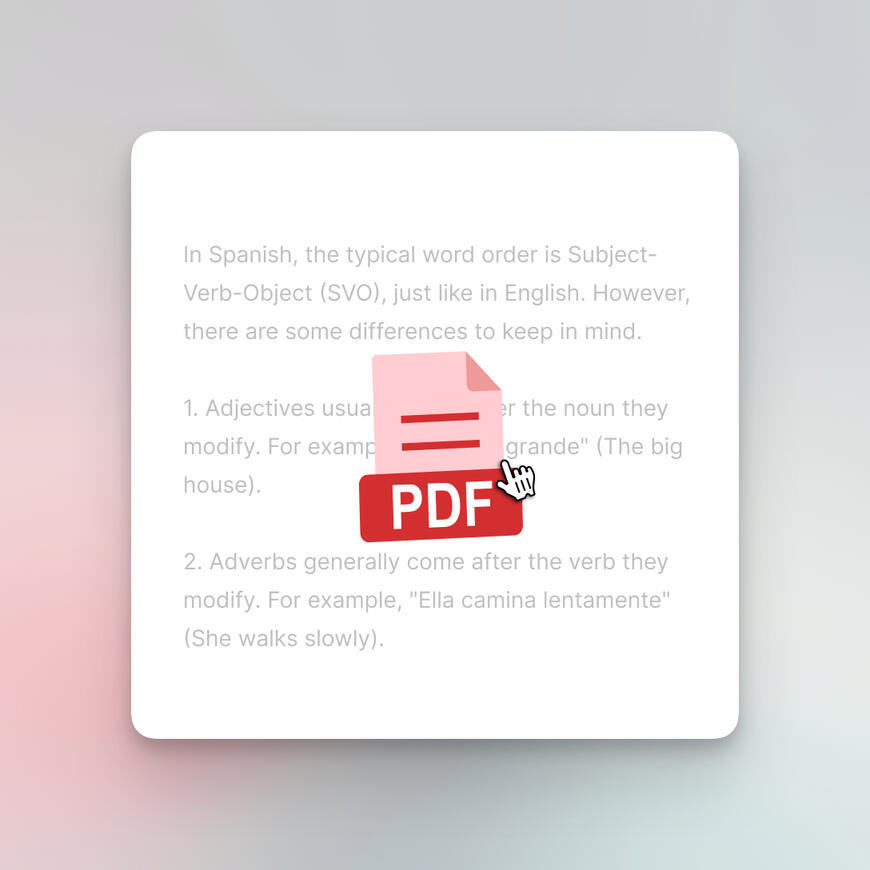 🖨️ Printable lesson .PDFs
Printable .PDFs are attached 📎 to every lesson email. Open it up, print it out - and scribble! ✍️
There are no apps to install. Just check your email and start learning.
New features are added weekly!
Short stories w/ translations

Vocabulary practice lessons

Practice lessons with emoji hints

Printable PDF workbooks

Lesson theme requests

Listen to lessons as a podcast
Start learning right now
Sign up and answer a few questions about you and the language you're learning. We'll use your answers to personalize every YoLingo lesson to your specific needs and goals.Get your first lesson right now ✅. After that, new lessons drop every 📆 Monday, Wednesday, and Friday.
Get 3 months of lessons for only $9.99